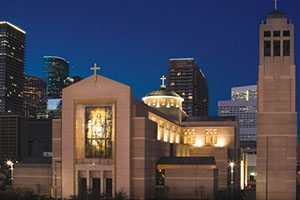 All financial portfolios, regardless of value, should be treated with the same attention. At Wirick Asset Management, each one of our clients is held to an equal level of importance and respect.
Through a commitment to open and honest communication, we take the time to get to know you on an individual level. As a trusted advisor, we take our fiduciary duty seriously and strive to go beyond good faith and fair dealings with our clients. We don't like to restrict ourselves to a fixed list of services or clientele. Instead, we define what we do by our clients' needs.
We incorporate an unconventional, yet highly effective approach to portfolio management with our Active Investment Process. Rather than following the typical Wall Street investment model used by most firms, our investment process places an equal emphasis on both the buy- and sell-side disciplines.
Potential securities are reviewed during the firm's regular portfolio construction meetings. Once the underlying securities have been identified, Wirick Asset Management employs its proprietary technology to enable its partners to implement unemotional, fact-based offensive or defensive decisions. The goal of the investment process is ultimately to help clients benefit from all types of market conditions, capturing returns in positive markets and minimizing losses in negative ones.
If deemed suitable, we offer guidance concerning fixed and variable annuities, certificates of deposit (CDs), mutual funds, real estate investment trusts (REITs), exchange-traded funds (ETFs), tax-free bonds, and other alternative investments. We frequently offer individual retirement plan guidance and portfolio structure for employees of non-profit organizations such as the University of Texas and the Archdiocese as well as 401(k) and IRA plans.
Other plans and investments we offer include:
• IRAs and SEPs
• 401(k) and single K
• 529 college savings
• Brokerage accounts
• Life insurance
• Long-term care
How can Wirick Asset Management help you?
This communication is strictly intended for individuals residing in the states of  AL, IN, LA, MI, NC, ND, OK & TX.  No offers may be made or accepted from any resident outside the specific states referenced.
Registered Representative, Securities offered through Cambridge Investment Research, Inc., a Broker/Dealer, Member FINRA/SIPC. Investment Advisor Representative, Cambridge Investment Research Advisors, Inc., a Registered Investment Advisor. Cambridge and Wirick Asset Management are not affiliated. Diversification and asset allocation strategies do not assure profit or protect against loss.
The information being provided is strictly as a courtesy. When you link to any of these web-sites provided herein, Wirick Asset Management makes no representation as to the completeness or accuracy of information provided at these sites. Nor is the company liable for any direct or indirect technical or system issues or any consequences arising out of your access to or your use of third-party technologies, sites, information and programs made available through this site.