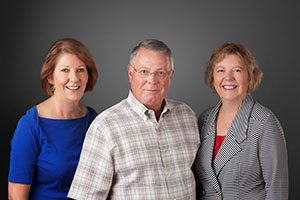 Wirick Asset Management is an independent financial services firm that believes in putting the interests of its clients first. Always.
Based in Sugar Land, Texas, our firm was established in 2008 with the mission of "helping clients achieve financial security." It is a mission statement our advisors take seriously as we strive to furnish a warm, friendly experience predicated on trust and face-to-face communication. We accomplish this by providing thorough advice that is tailor-made to each individual. To best serve the needs of our clients, we primarily assist individuals, families, and business owners in Houston, Sugar Land, Galveston, and the surrounding areas.
Wirick Asset Management was built on the philosophy that properly allocated and individually managed investment portfolios should be consistent with clients' goals and objectives. We believe in continually monitoring our clients' portfolios, being proactive rather than reactive, and working with clients to provide both long- and short-term results.
We are committed to ethical standards and offer a robust list of services to clients of all kinds, regardless of profession, net worth, or retirement timeline. Some of our clients include those who are:
• Planning for retirement
• Looking for suitable insurance solutions
• Building a portfolio designed for low volatility
• Saving for children's education
• Seeking a second opinion on investments
If you'd like to learn more about how Wirick Asset Management can help you, please don't hesitate to contact us today.